Montréal is obviously one of the most beautiful places in the entire country of Canada. Canada has been boasting Montréal for a long time. Montréal happens to be a part of Québec and a lot of people I love going to work, because of the fantastic nightlife that it boasts. In this article, I am going to be talking about a lot of places that are really good, if you are looking for really happening nightlife in Montréal.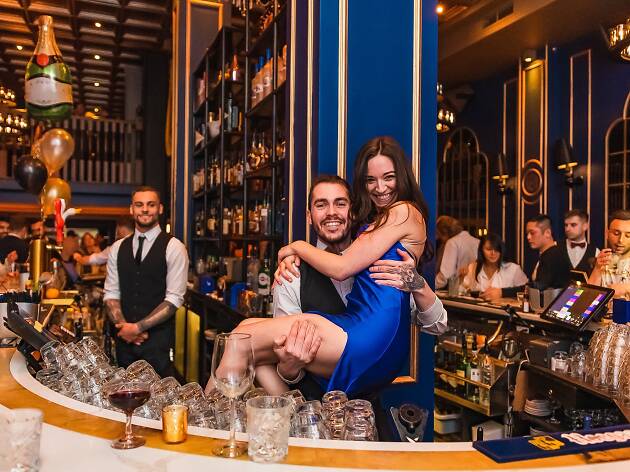 The very first place that I would like to mention is called The Plateau. It is a really popular neighbourhood that you can stay in, especially when you are visiting Montréal. It is filled with bars, pubs and other locations that will certainly give you a lot of fun. It is known for its variety of hostels and Airbnb listings. The bars include very sophisticated wine bars, clubs and pubs as well. You should certainly visit this place and stay here, because it is within walking distance from everything you would need.
The second place is The Village. This place is also known as Montréal, is a gay village and it is very colourful and has a very vacation neighbourhood which offers fun that is guaranteed. It is very popular among the visitors and also among the LGBT community. There is a huge variety of clubs, bars, dance joints, strip joints, restaurants, and it has become a part of the city that is located just east of the downtown area. It is really close and can be construed as a very happening place. It is really safe as well. It also happens to be a very convenient place where you can wander through all hours of the night and day. There are people around all the time, and you will not feel unsafe.
Monkland Village is the next place that I would like to mention. Even as clubbing isn't your scene or preferred nightlife experience, there are a lot of neighbourhoods where you can enjoy a late-night drink with a couple of friends, but it is actually pretty quiet. One of these areas is Monkland Village. It happens to be a bustling strip in the westerly neighbourhood of NDG, aka Notre Dame De Grace. You will certainly find a huge variety of pubs, lounges, bars and many places that are open really late, often even until 3 AM in the night.
The next place is a really popular one. It is called Little Italy. It is a place where you find a lot of microbreweries, and you will find some really good food. You find some of the best Italian places in this area.